How to Store Donuts and Keep Them Fresh
How to Store Donuts and Keep Them Fresh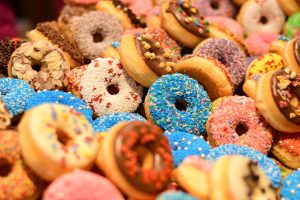 Donuts are pretty popular. Here at Shipley Do-Nuts, we create some of the most delicious, fresh donuts Houston has to offer. From traditional glazed, sprinkles and frosting, to bavarian and creme-filled, Shipley Do-Nuts has tons of great options for even the pickiest eaters.
---
Did You Know? Donuts can be stored to eat later!
---
So you've ordered fresh donuts and you're chowing down. Here's the problem: you're getting full, and there are still a bunch of donuts left!
You don't want to waste them, but you don't want to over-eat either.
Here's the solution: you can easily store those leftover donuts to enjoy later!
How Long do Fresh Donuts Last?
So how long do donuts last? Well, the answer depends on a few factors:
Type of donut
Where it's stored
How it's stored
The type of donut definitely matters here. Cream-filled donuts don't last as long as other fresh donuts do! This is because of the milk in the cream. Other types of donuts tend to last longer. Always store cream-filled donuts in the refrigerator to keep them fresh.
Here's a look at how long cream-filled donuts last when stored properly:
How to Store Fresh Donuts
How long do you want your donuts to last?
If you plan to consume them within the next 2 days, just store them in your pantry.
If you want them to last for a week, store them in the fridge.
And if you're really looking to enjoy them long-term, store those donuts in a freezer – they'll last anywhere from 2-3 months!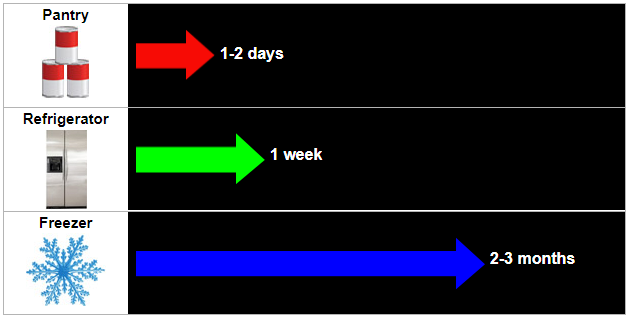 Fresh Donuts Storage Tips:
To maximize the shelf life of donuts, cover with foil or plastic wrap or place in plastic bag to prevent drying out.
To freeze fresh donuts, wrap them tightly with aluminum foil or plastic freezer wrap, or place in heavy-duty freezer bag.
Order your favorite fresh donuts online now!
No matter which flavor you're craving, Shipley Do-Nuts has what you're looking for. Order online now to get your favorites easily and quickly, or visit one of our 2 convenient locations in Houston. And if you end up not finishing them all and getting full, make sure to use this guide to store them correctly so they can be fresh and delicious when your next craving strikes.
All this talk of frozen donuts may sound unappetizing – but remember that we don't freeze our donuts! When you order from Shipley Do-Nuts, you ALWAYS get freshly made delicious donuts straight out of the fryer.
How to Store Donuts and Keep Them Fresh | Shipley Do-Nuts – Houston, TX
---
---
---
6

Responses to "How to Store Donuts and Keep Them Fresh"
Kamagra En Ligne Montpellier Ginecologia Propecia Cialis 8 Comprimes online pharmacy Generic Levitra For Sale Buy Cialis Uk

Progesterone Medicine Where To Buy On Line Cvs Online Chlamydia Medicine Acheter Dianabol Nolvadex buy cialis online Buy Viagra Next Day Shipping Will Propecia Work Forever Thinning Hair

Buy Levitra Professional Online Viagra Original 100mg generic cialis Dove Acquistare Cialis Buy Cheap Amoxil Propecia En Espana Medicamentos Genericos

Viagra E Cialis Contemporaneamente Acquisto Pillole Viagra online pharmacy Le Viagra Marche Rx Cheap Propecia

Cheap Lavitra viagra Foro Priligy Espana Doxycycline Cheap Priligy Cuanto Dura El Efecto