Corporate Catering in Houston
Donuts, Kolaches, and More from Shipley's Corporate Catering in Houston
Shipley's Do-Nuts makes corporate catering easy, delicious, and affordable for you and your business. Our corporate catering menu offers a variety of options for a wide variety of tastes.
From our signature donuts, to our ever-popular kolache and kolache poppers, these easy-to-please solutions are perfect for groups large or small. Additionally, with our fruit trays, coffee urns, and assorted beverages, there really is something for everyone to enjoy.
Upon request, we easily make any order individually wrapped and labeled to avoid unwanted 'kolache confusion'. This provides an extra level of comfort, ease, and cleanliness to any self-service or buffet setting.
We look forward to 'making life delicious' for you and your team.
---
Shipley's Business Builder Program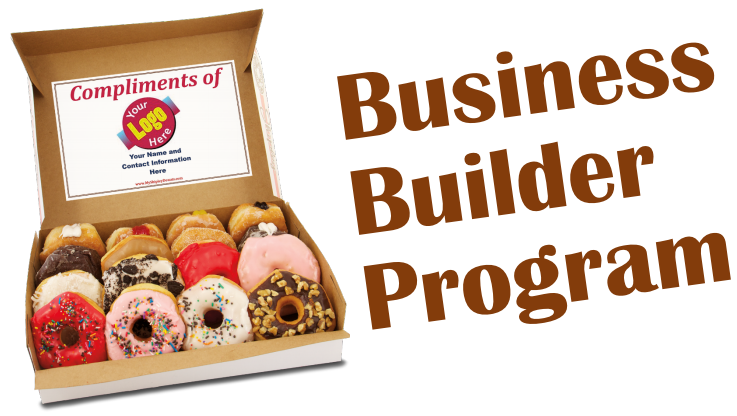 Another side to our traditional corporate catering is Shipley's Business Builder Program. This program gives you the ability to expand your brand, messaging, and reach by giving the gift of donuts.
Whether you'd like to warm-over that new prospect, donate Shipley's mouth-watering goodness to your favorite non-for-profit, or simply say thank you to your best clients, our Business Builder Program can do it all.
All you have to do is tell us what you want, where you want it delivered, who's branding you want on the box, and complete the online purchase. We'll take care of the rest.
We will hand deliver a box of fresh Shipley's best donuts, kolaches, etc, complete with you name, logo, message and contact information to the destination of your choice. Best of all, adding your company information to your order is completely free of charge. A simple courtesy from us to let everyone know and remember who contributed the delicious treats.
How Does it Work?
Before placing your order for delivery or pick-up, simply email us your logo and contact information to steve.grooms@myshipleydonuts.com. He will send you a draft of your label for your approval. Once approved, just place your order online and reference in the notes box that you want your custom label applied. That's it. Have questions, or need more help? Just call Steve at (281)220-1103.
Corporate Catering in Houston | Shipley Do-Nuts, Houston, TX