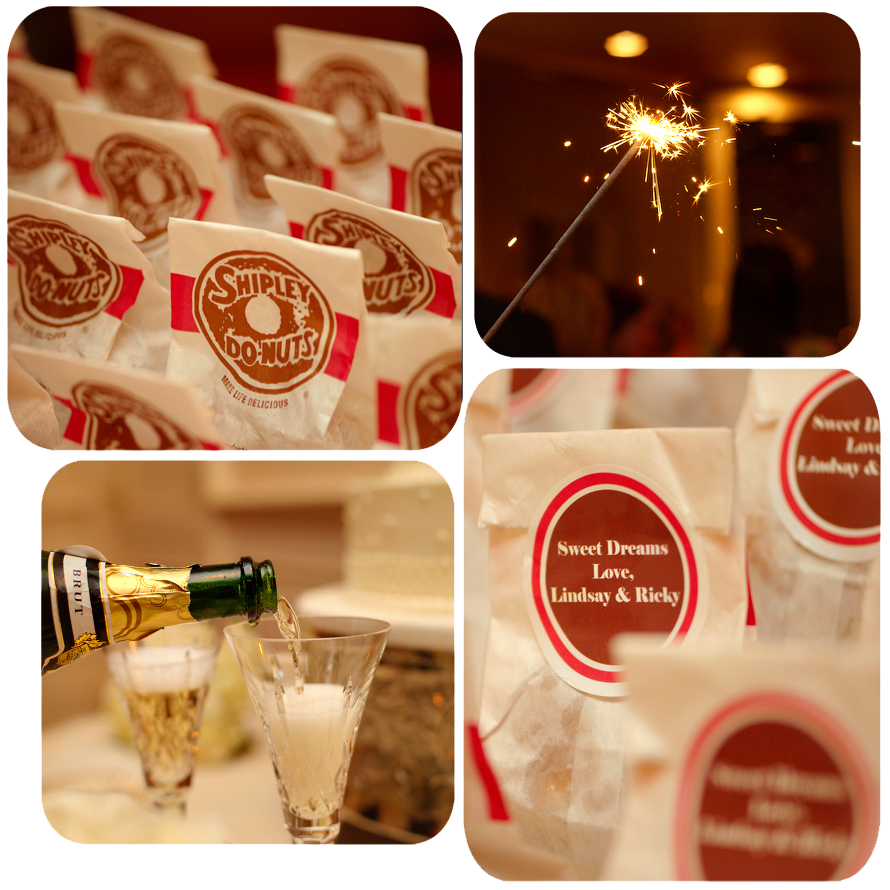 Serve Warm Donuts at Your Wedding
Donut delivery (kolaches too) is a service that we proudly offer to schools, offices and churches all over Houston, TX and surrounding communities.  We've delivered donuts and kolaches to all types of events including corporate events, baby showers, bridal showers, networking meetings and even weddings.
Yes, we said weddings.  Having a donut catered wedding is an awesome way to provide extremely tasty, easy to serve, satisfying snacks for your guest and wedding party.  The donuts can be decorated to match your wedding theme.  The kolaches can be individually wrapped and labeled so your guests can confidently select and enjoy their Kolache. Picture a self serve dessert table loaded with personalized bags of donut holes for your friends and family.  This table could even have a featured attraction like, S'mores-Nuts, torched and flaming for your guests amazement. (S'mores flavored donuts).
Try having Shipley Do-Nuts deliver donuts to your wedding. They are so delicious and over sixty standard varieties plus specialty donuts that you can find at our two locations. We have been established since 1936 and are proud to be considered to have the best donuts in all of Houston.
Click here to place an order for delivery.